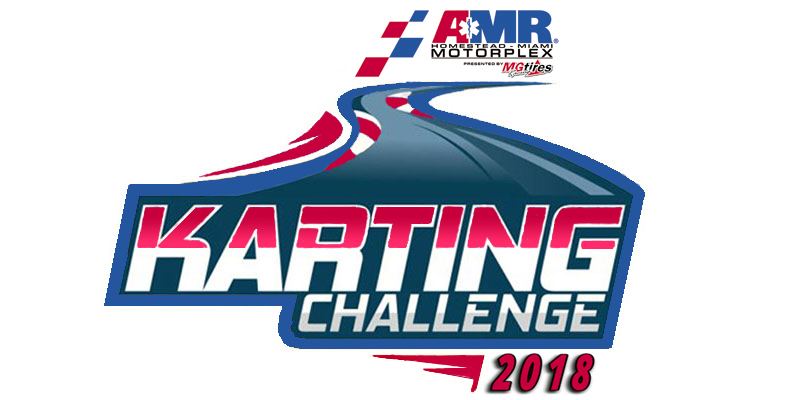 HOMESTEAD, Fla. (March 22, 2018) - It has been nearly a month since the opening round of the 2018 AMR Motorplex Karting Challenge by MG, and a few technical updates have been made to the series' supplemental rules. Along with that, we would also like to remind all drivers a few of the new changes that were made back at the beginning of the year.
Tag senior weight drop
WDue to popular request, we have lowered the weights of all engines in the TaG Senior category. Now, the IAME Leopard and IAME X30 engines will be able to compete at 355 lbs, while the Rok GP motor has been lowered to 365 lbs.
TaG Senior
X30: 355 lbs
Leopard: 355 lbs
Rok: 365 lbs
redline oil at 8 oz./gal is the only spec oil allowed
There was some confusion in Round 1 amongst drivers and mechanics regarding this change for the 2018 season. In the Winter Challenge, Redline, XPS, and Motul oil were all allowed to be ran. To better accommodate drivers and mechanics who mistakenly mixed their race fuel with an oil other than Redline or with an improper mixture, AMR Motorplex officials allowed Round 1 to use the same oil rules as the Winter Challenge. However, this is not going to be the case moving forward nor will it be at Round 2.
SPEC OIL for TaG and Shifter: Redline Kart Oil at 8 oz. per gallon
ONLINE REGISTRATION
Don't forget to save yourself the cost of a pit pass by registering for Round 2 early. Online registration closes on Friday, March 30th, at midnight. 
Registration for Round 2: Click Here
View Supplemental Rules: Click Here