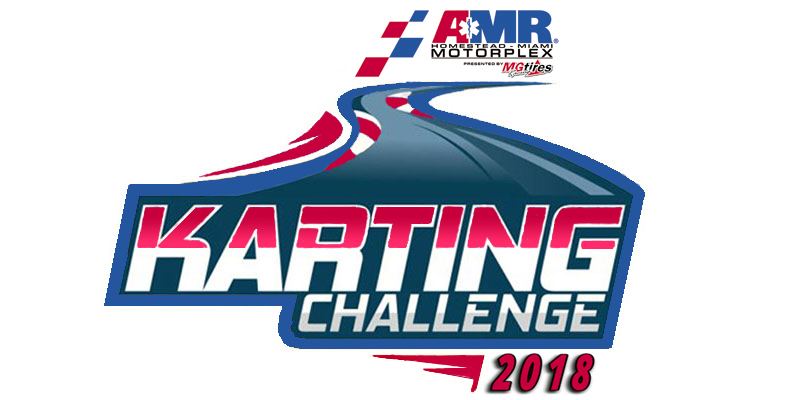 HOMESTEAD, Fla. (May 10, 2018) - As we head into the summer stretch of the 2018 Karting Challenge, we have a couple more tweaks to add to the structure of the championship's rules and regulations.
motul oil now legal
Although initially we were not allowing Motul oil in the series, due to popular request, we have worked to make it possible for two oils to be run through our fuel tester by gauging two different samples. This means that all TaG and Shifter competitors now have two different options when it comes to filling up their fuel tanks.
VP C12 is also now the sole fuel sold at AMR Motorplex, which will help the transition by condensing two fuel types down to one.
Shifter weights dropped
We've also listened to drivers comments about the heavier set weights in the shifter categories. At the end of the day, our goal is to get as many go karts on track as safely possible. With that in mind, we've re-adjusted our shifter class weights to the ones listed below for each engine.
370 - Stock Honda CR125 (Formerly 395!)
385 - Vortex Rok Shifter (Formerly 400!)
390 - KZ (Formerly 405!)
TaG Junior, senior, master weights adjusteD
As we continue to work on the balance of powerplants in the TaG Junior, TaG Senior, and TaG Master divisions, we have made one more adjustment heading into Round 3. This also aligns us with the Sunshine State Karting Challenge.
TaG Junior:
335 - Vortex Rok GP (Formerly 330)
TaG Senior:
370 - Vortex Rok GP (Formerly 365)
TaG Master:
410 - Vortex Rok GP (Formerly 405)
ONLINE REGISTRATION
We've also changed registration slightly. Online registration for Round 3 will now close at 11:59 PM on Friday, May 18th. On Saturday, May 19th, registration at the track will be available for $80 from 12 PM - 7 PM. On Sunday, May 20th, registration will be available at the track for $90. 
Don't forget to save yourself the cost of a pit pass by registering for Round 2 early. Online registration closes on Friday, March 30th, at midnight. 
Registration for Round 3: Click Here
View Supplemental Rules: Click Here