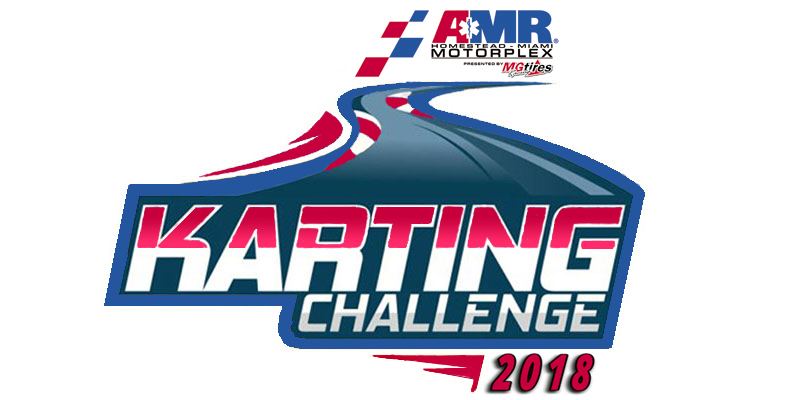 HOMESTEAD, Fla. (January 1, 2018) - AMR Homestead-Miami Motorplex presented by MG Tires is proud to finalize its 2018 Karting Challenge Calendar! The season will consist of single-day race events featuring some of karting's most popular classes.
The seasons begins in late February and will mostly feature one race weekend per month. The only month with no events between February and the end of the season in December is August, which is due to the double header event slated for September 22nd and 23rd. Outside of the double header in September, all of these races will be held on Sundays, with standard practice hours available Wednesday thru Saturday of that week. 
The class structure for the championship is yet to be fully determined, although that release should be out for soon.
The finalized schedule can be found below.
Round 1: Sunday, February 25th
Round 2: Sunday, April 1st
Round 3: Sunday, May 20th
Round 4: Sunday, June 24th
Round 5: Sunday, July 15th
Round 6: Saturday, September 22nd
Round 7: Sunday, September 23rd
Round 8: Sunday, October 7th
Round 9: Sunday, November 4th
Round 10: Sunday, December 16th